Creating a New Assessment in Sakai
The Tests & Quizzes home page is broken down into multiple sections. At the very top is the first step to creating or importing a new assessment. The remaining sections, A-C, are categorized based on what stage the assessment is in. For instance, in the "Pending Assessment" stage, the tests have been created or in the process of being created without students access. Section B displays all the assessments that students do have access to. If a student submitted their assessment then (depending on the settings) they will still have access to their test score and any feedback. Section C shows all the tests that were published and no longer accessible to students.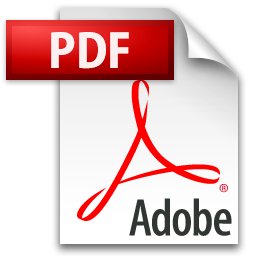 Download detailed instructions about Test & Quizzes. To view an outline of these instructions, click here.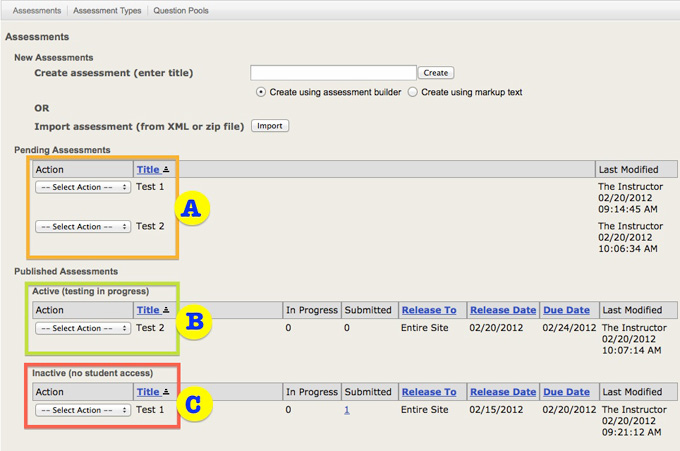 Using Assessment Builder
1. Log in to Sakai.
2. Navigate to Tests & Quizzes in your course/project site.
3. Provide a title in the Create Assessment (enter title) text box.
4. Make sure the radial button for Create using assessment builder is checked then click Create.

5. From the drop-down menu select the question type. (In this example it was M/C).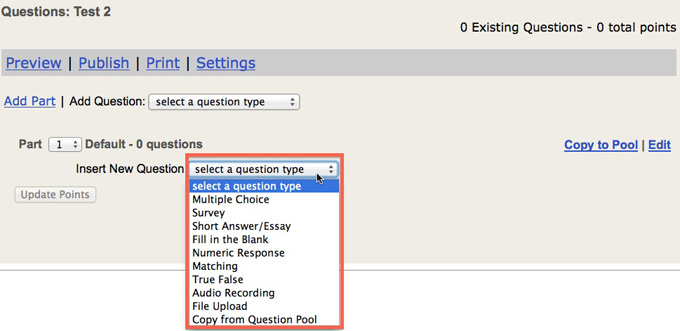 6. Assign a point value for the question (total possible if they get it correct).
7. Determine if there is only one, or multiple correct answers.
8. Type your question in the Question Text box. Click on Show/Hide Rich-Text Editor to format text, add images, or use hyperlinks. Add attachments if necessary.
9. Then you find alternating text boxes. In the first, provide a multiple choice answer option. Then feedback if necessary.
10. Select which option is the correct answer by clicking the radial button next to the multiple choice option.
11. Add question to a previously created question pool.
12. Provide any additional feedback based on answering correctly or incorrectly.
13. Click on Save.
14. Repeat the process as necessary by inserting a new question.
15. When you are finished, you can click on Publish or return to Assessments and publish the test at another time.

Import xml or zip file
Tests can be imported from other Sakai sites, or from documents that are IMS QTI-compliat in XML. some test building software will allow you to export your assessments in that format, which you can then import into Sakai.
1. Navigate to Tests & Quizzes in your course/project site
2. Click on Import.
3. Click Browse and search for your xml file.
4. Click on Import.


Import Test(s) from Respondus
If you initially developed quizzes with Respondus, you you can download pdf instructions here to migrate quizzes.

Guide Outline
Create a New Assessment

Using assessment builder
Using mark-up text
Import xml or zip
Import tests from respondus

Question Pools

Create a new pool
Add questions to a pool
Add questions to a pool from a test
Create assessment from a question pool
Random selection from a question pool
Sharing question pools with other instructors

Assessment Settings

Due/retract dates
Assign to groups
Timed assessments
Layout
Re-Submissions
Feedback
Sync with gradebook

Grading Assessments

View student submissions
Export assessment responses
View question statistics

For Students Taking Tests

Starting an assessment
Submitting an assessment
Re-taking an assessment
Viewing feedback