Create Groups
1) Click on Site Info on the Side Menu.
2) Click Manage Groups along the top menu.
3) Click on Create New Group.
4) Name the group.
5) Assign members to the group by selecting their names in the left column and clicking the right arrow button to move them.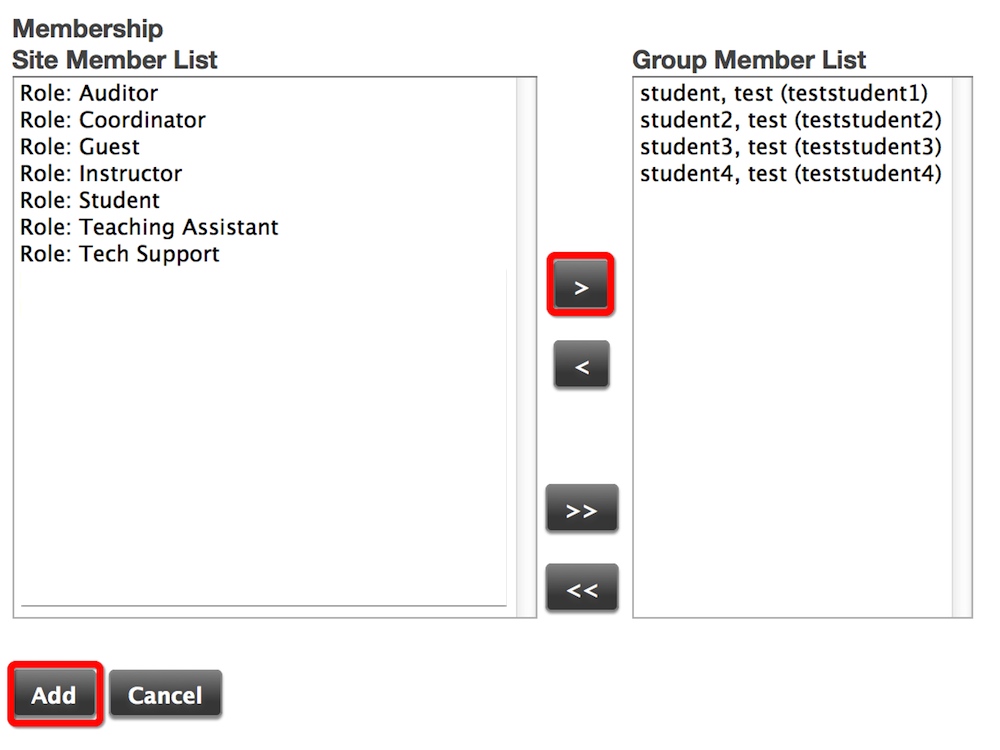 6) Click Add.
7) The new group will be added.
8) Repeat this process for any remaining groups that you wish to add.