Drag-and-drop files
Drag-and-drop functionality allows you to organize multiple files offline into sets of folders as desired, and upload in bulk in a single step, instead of uploading them one-by-one. It is an efficient way to manage all of your files in Resources.

This tutorial demonstrates how to
connect your computer to your Sakai site using a protocol called "WebDAV." This is also called, "

mapping a network drive

."
Before you start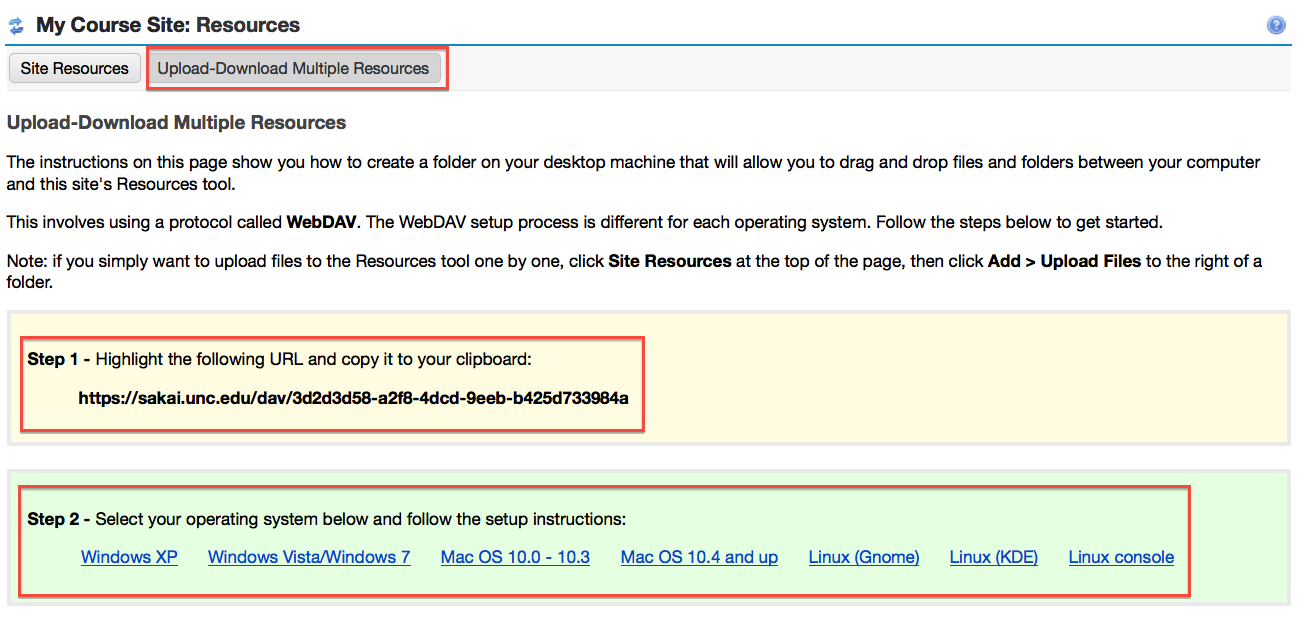 View a video
External applications you may wish to use
Note that there are sometimes problems with WebDAV connections. You can also download an external client rather than connect a network drive.
Related Resources
Videos
Faculty testimonial
Below, Matt McMurray talks about the benefits of Sakai tools including using drag-and-drop functionality to quickly set up his course site.