Manage Your Site Tabs
Many of you are members of several Sakai sites and therefore, a little housekeeping is in order. You can set your Preferences in your My Workspace area. See the images below and try it yourself!
If you have more than 4 sites, your newest sites are probably listed in the "More" drop-down menu.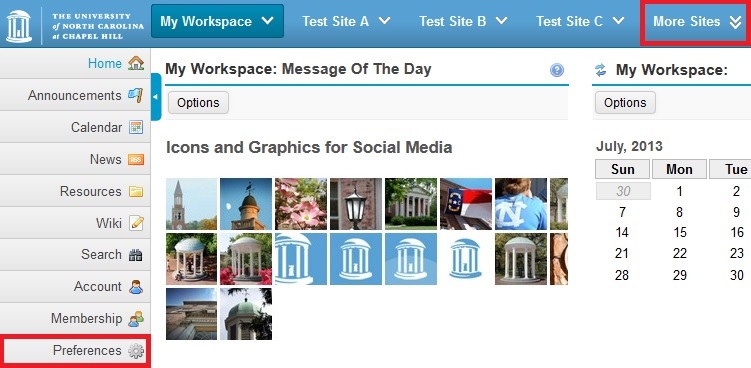 You can move sites to the top tabs and remove sites from your view (although they will be available in the "More" menu). Under My Workspace, go to Preferences.
Under Customize Tabs, click on a course and Drag & Drop it to the desired column: Favorite Sites, Active Sites or Archived Sites. Click Update Preferences to save your changes.