Views
Pages
Within the Modules tool, four options are available: View, Author, Manage and Preferences.


View
Click View to enter the student view of a module. In this view, you will be able to see modules as they appear to students.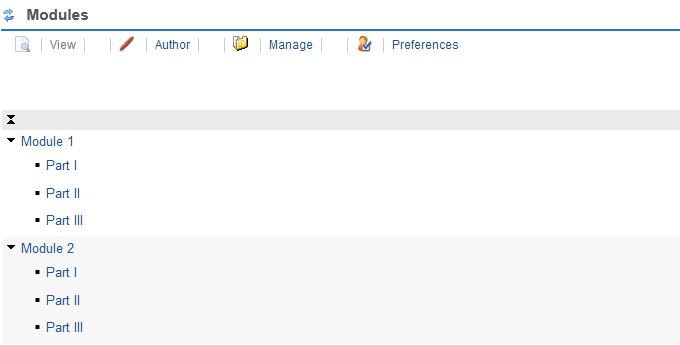 Author
Click Author to enter the module authoring view. From this view, you can add, modify and organize modules and sections.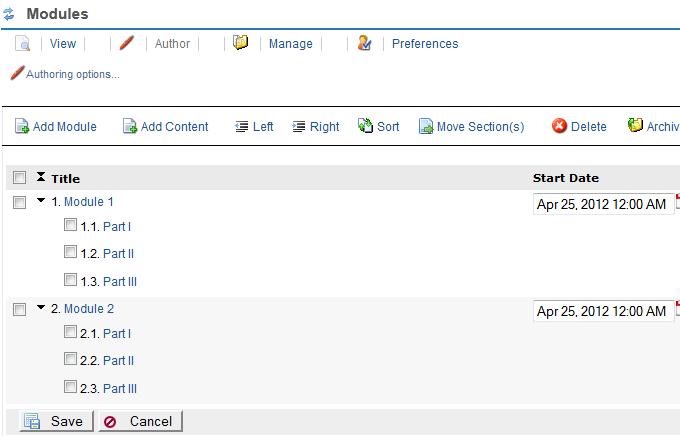 Manage
Click Manage to manage modules. Three options are available: Manage Content, Restore Modules and Import/Export.

Manage Content
To manage uploaded and linked content used by a site's modules, click Manage Content.
To add a new file or link, choose the necessary item type from the drop down menu. To add multiple items of the same type, choose the number of items from the drop down menu. Then, click Continue.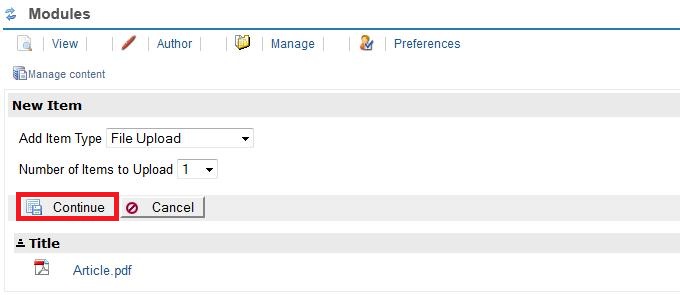 For a file upload, click Browse to choose the file from your computer.
When the correct file has been located, click Continue.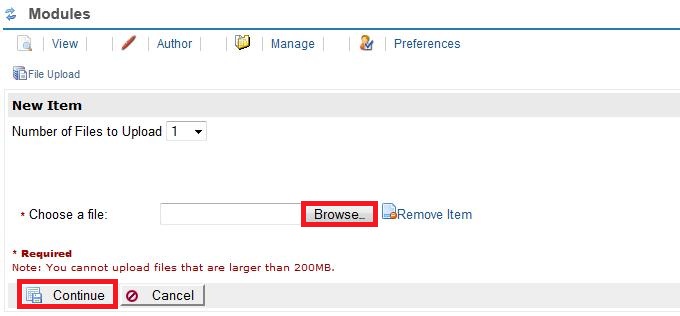 To add a URL, type the URL and name the link. Then, click Continue.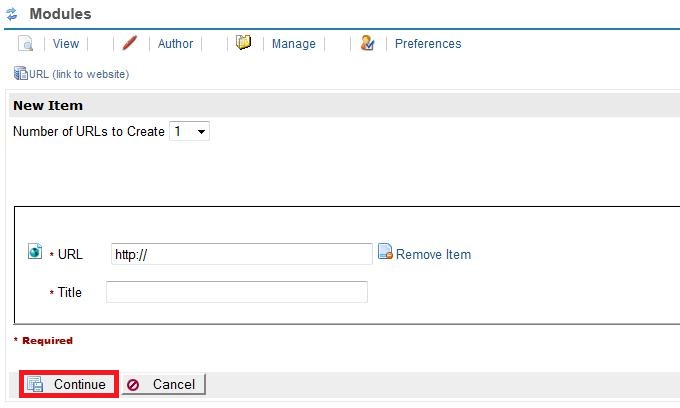 Existing content can be deleted at any time by choosing from the list of items currently available and clicking Delete.

Click Continue to confirm your decision.
When you return to author view, the item will be deleted.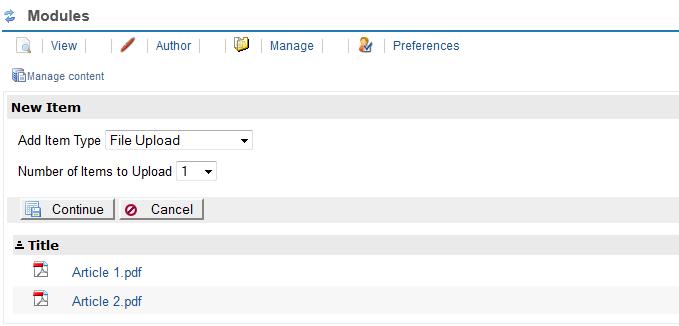 Restore Module
For information about how to restore modules, please refer to Archive Module

Import/Export
To import a module, click Browse to choose the appropriate file from your computer. Then, click import.
Note: The module must be an IMS Content Package, exported from another Sakai site or a standards compliant application.
Note: Currently, the Export Module function is not supported. For an alternative method to export Modules to another Sakai course, please refer to information about how to Merge Data.
Note: Merge Data requires that you are listed as an Instructor for both courses involved in a merge.